Largo Auto Detailing Services
Whether you own a personal car or a business vehicle, investing in its upkeep is extremely important. From keeping your vehicle in its prime physical appearance to having a relaxing drive from a clean interior, auto detailing provides you with lots of worthwhile benefits.
Auto Boat Mobile Detailing Service is a trusted provider of Largo auto detailing services—promising to give you all of these amazing advantages!
We have a team of auto detailing experts who are as passionate about cars as they are in making our clients satisfied. Utilizing high-quality supplies and detailing equipment, our technical skills guarantee a vehicle that is not only meticulously clean but is also aesthetically impressive.
Whether you'd simply like to amaze your friends or you're looking to attract more potential customers, our auto detailing service will never fail you. From our carpet cleaning to our ceramic coating, everything will be done to perfection.
Call Auto Boat Mobile Detailing Service at (727) 332-0773 for your Free Consultation with a Largo Auto Detailing expert!
Top quality Exterior Detailing
You need to invest in auto detailing if you want to keep your car running in the best way it could for as long as it can. Our exterior detailing is one way of maintaining your car's peak physical condition without worrying about faulty services. Auto Boat Mobile Detailing Service is the home of Largo auto detailing providers who can give the best transformation for your car.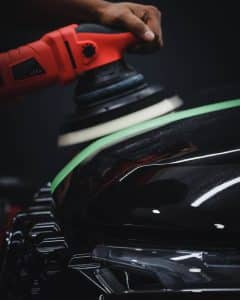 When it comes to removing dirt, mud, and all other unnecessary elements on your car, our team provides practically a perfect job. You can expect efficient scratch removal and polishing services that could make your car look good as new. We also have ceramic coating services to give you that candy-like gloss that will effectively make your car a pleasing sight along the highway.
Included in our exterior detailing services are:
Hand washing/hand drying

Full body buffing, waxing, and polishing

Clay bar treatment

Polymer sealant application

Tire and rim washing and polishing

Window cleaning

Bug removal

Vinyl decal cleaning removal

Ceramic coating
Auto Boat Mobile Detailing Service uses high-quality exterior detailing supplies from trusted names like Jezcar, Menzerna, and McGuire. Rest assured that with the best products in the market, your car will come out looking the best that it could—giving you a stylish ride you'd enjoy everywhere you go!
Meticulous Interior Detailing
However, it's not enough that your car looks good. It's also as important, if not more, that it feels good for both you and your passengers. This is why interior detailing is an important investment as well.
With Auto Boat Mobile Detailing Service, you get to experience a top-notch interior detailing service that goes beyond a thorough mirror and carpet cleaning. Our team will ensure that every part, nook, and panel of your car will be immaculately cleaned for the utmost freshness you deserve.
Air vents, cupholders, dashboards—you name it, we can clean it!
Included in our interior detailing services are:
Seat and floor vacuuming

Floor mat washing

Carpet shampooing and steaming

Leather and upholstery cleaning

Trunk vacuuming

Mirror cleaning

Air vent cleaning

Pet hair removal

Door panel cleaning

Conditioning for UV protection
Premium Largo Auto Detailing Company
If you are looking for efficient work that won't subject your car to subpar services and cheap supplies, Auto Boat Mobile Detailing Service is the best provider of Largo, FL auto detailing service that you can find. We are not only one of the leading professionals in the field, but we're also the best when it comes to equipment and employee training.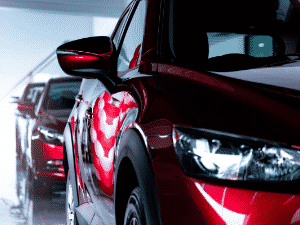 You can rest assured that everyone who will work on your car knows all the proper techniques on how to safely clean and polish your car. We work fast yet with accuracy and care that will effectively bring out the best in your car. Whether you have an old vehicle model or you have a fairly new car in need of interior cleaning, trust our team to finish a satisfactory job at a quick turnaround.
Although auto detailing services can get a little pricey, you can rely on Auto Boat Mobile Detailing Service to give you a service that's worth every dollar you'll pay. We will bring our workshop to wherever your car is and polish every inch of it to perfection. With us, you'll get to ride in a fresh and stylish car in no time!
Let's Talk – Free Auto Detailing Consultation
From protecting your vehicle's original paint to keeping the interior comfortable for you and your passengers, our auto detailing service can give you the best value for your money.
This is even a great investment to turn that business vehicle into a brand-new-looking marketing tool again!
Call Auto Boat Mobile Detailing Service today at (727) 332-0773 for your Free Consultation with a Largo Auto Detailing expert!