Clearwater Mobile Detailing Services
You have an old RV that is just impossible to clean, even with a decent car wash. Or maybe you have a brand new sedan that you want to protect as much as possible. You need mobile detailing, and Auto Boat Mobile Detailing Service is the best option you have.
Mobile detailing is the process whereby special tools and products are used to conduct a deep and thorough cleaning, polishing, and treatment session of a vehicle's interior and exterior to boost its quality to its brand-new state as much as possible. Auto Boat Mobile Detailing Service is a top-notch Clearwater mobile detailing service provider, and we can provide everything the detailing industry has to offer—all for the best prices in the market.
You may be wondering what's the difference between detailing and a really good car wash. Detailing involves more than just a long and intense car wash. Vehicle detailers use special products and tools like ceramic coating that improve a vehicle's quality. With detailing, you can have a wider range of services that you won't get from a simple car washing service, such as scratch removal, paint reinforcement, interior detailing, engine degreasing, and so much more. The goal is to treat a vehicle with special processes until it reaches the closest possible condition to its brand new state.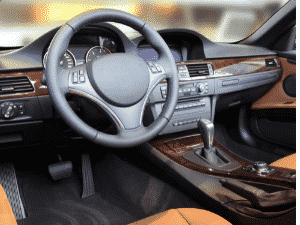 As a licensed and insured mobile detailing company, Auto Boat Mobile Detailing Service has all the equipment, experience, and expertise to provide you all the detailing services in the industry at peak quality, professionalism, and workmanship. We don't do any shortcuts here. We make sure that every nook and cranny of your vehicle will be thoroughly cleaned. We do our detailing projects fast and efficiently without compromising quality. You can trust our portfolio and a long list of previously satisfied customers. With Auto Boat Mobile Detailing Service, your vehicle is in good hands, no matter how fragile your old van is or how highly valued your yacht is.
If you are interested in our services, just give us a call and tell us what you need. Our detailing experts are always ready to hear your concerns, answer any questions you may have, and guide you throughout the process. We will go to your location and finish the job right on schedule.
If you need to boost the durability, longevity, cleanliness, sanitation, and general quality of your car, boat, van, yacht, truck, RV, or any vehicle you have to near perfection, Auto Boat Mobile Detailing Service is your best option. Get our top-notch Clearwater, FL mobile detailing service package today!
Call Auto Boat Mobile Detailing Service today at (727) 332-0773 for your Free Consultation with a Clearwater Mobile Detailing Expert!
Advantages of Professional Vehicle Detailing
Everyone who owns a vehicle gets a routine car wash now and then.
This is good for achieving a surface-level polishing of a car. But in the long run, without accomplishing a deep and complete tidying of your vehicle, it will have a long list of unmet needs. Vehicle detailing is the only available process that can remove all the imperfections, damage, and contaminants that accumulate for a span of time and can devalue a vehicle significantly. Even though detailing takes extra time and resources, it is an investment that is worth it, and here's why.
Detailing takes away all the hassle of maintaining the cleanliness of your vehicle on your own—with significantly better results.
After owning your vehicle for a while, you will begin to notice that a simple car wash just won't do the trick. Instead of desperately vacuuming out the dust accumulated under your seats or failing to try to remove the scratches off of your bumper, let the professionals handle it.
With a complete detailing package, you get a fully refurbished vehicle that will look and feel as good as when you bought it all in just a few hours. You won't need to buy special scratch-removal products at the hardware store or search for how to clean your interiors. With Auto Boat Mobile Detailing Service, all you need to do is tell us your desired packages, budget, and schedule, and we'll get it done for you at an industry-level standard for the best prices out there.
Vehicle detailing extends your vehicle's lifespan by adding protective products.
Detailing can do more than just a deep car wash. With the right professionals handling the right products and equipment, your vehicle can benefit from extra protection against damage and degradation.
Our company has grade-A ceramic coating and other protective and polishing compounds that make your vehicle paint both more stylish and more damage resistant against sunlight, friction, and water (for watercraft).
Through our degreasing products, your engine and other machinery will have an easier and smoother time running, extending its lifespan for a good time. Even your interior surfaces, upholstery, and every structure can be rid of accumulated dirt and dust that can cause damage in a certain amount of time.
Vehicle detailing preserves the market value of your vehicle.
Cars and boats, no matter how old their model is, always have a corresponding value in the reselling market. Of course, the quality of the vehicle dictates how much it should be sold for. And aside from replacing worn-out parts and making modifications or modifications on the vehicle, mobile detailing is one of the best ways to preserve and boost the value of a vehicle, whether it's an RV, boat, or sedan.
Since the goal of detailing is to bring back the brand-new state of a vehicle as much as possible, any car buyer would want to have that quality in a vehicle. With Auto Boat Mobile Detailing Service, you can say goodbye to all the marks of your car's paint and the filth of your boat's floors. It would be as if these imperfections did not exist at all. Now that would be a car worth buying in the second-hand market.
As your Clearwater mobile detailing service provider, we assure you that for a good price, you will reap the benefits of detailing your vehicle. Our main goal is to make sure that each of our clients is completely satisfied with the final result of our work. So whether you want your old RV to look again or you just want your yacht to stay in its peak conditions, we are the right company for you.
Top-Notch Mobile Detailing Services
As a leading Clearwater mobile detailing company, Auto Boat Mobile Detailing Service is fully capable of providing the full set of services included in a complete and comprehensive detailing package.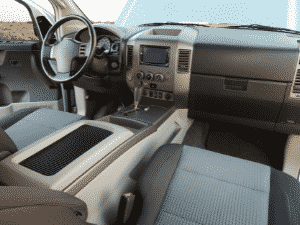 We have all the technical equipment, industry-grade products, and highly trained experts to apply them to your vehicle. So no matter how delicate or high-end your pickup truck or yacht may be, rest assured that our workers are well-equipped with all the knowledge, experience, and resources to make your vehicle shine as good as new.
The excellent services that our company provides do not stop at technical work. We are also confident in the quality of our customer support. Our experts are always ready to listen and answer any questions and concerns you may have before, during, and after our detailing process. We can help you understand our work and how our products can make your vehicle better. We can even provide you with expert advice on which detailing packages would be best for the current conditions of your vehicle. Everything you need to know and get for your vehicle is in one company.
Exterior Detailing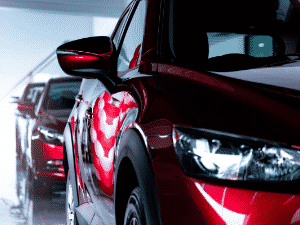 As your mobile detailing company, Auto Boat Mobile Detailing Service aims to guarantee that our clients drive in style after getting our detailing services. We make sure that your vehicle exterior, from a boat's hull to a truck's tires, bumpers, and paint, will be thoroughly cleaned, polished, and coated with our best samples of compounds and ceramic coating. Our paint protection products are up to industry standards, allowing your vehicle to have a great defense against common causes of damage for a long time. We will remove any sign of imperfections, such as blemishes from rainwater, swirls from improper car washing, or even scratches from unwanted friction. Your tires will look as black as their brand new state, and your rims will glimmer.
Interior Detailing
Of course, there is no good in having a stylish exterior without a clean, pollution-free interior. Auto Boat Mobile Detailing Service's interior detailing package includes deep, powerful cleaning, vacuuming, sanitizing, and protection of all the interior parts of your vehicle.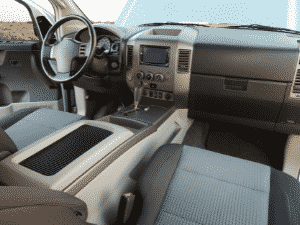 We have all the equipment and products needed to perfectly condition your dashboard, seats, carpets, floors, windows, compartments, interior structures, and other upholstery inside your vehicle.
We will ensure that your van, car, or truck will have a much cleaner interior air quality.
Your engine and underhood will be degreased to peak performance and cleanliness with no spot untreated. If your yacht or boat has an engine room, we are also well-equipped to handle its cleaning.
Full-Package Mobile Detailing Packages
If you work with Auto Boat Mobile Detailing Service, you won't need another service provider to handle certain parts of your detailing goals. Everything you need can be provided by our company, from fully sanitized interiors to a completely polished and protected exterior paint.
Our packages are complete, and rest assured that each service done to your vehicle is delivered at our utmost professionalism and workmanship using only the best products the industry can offer. You can trust that the investment you make with Auto Boat Mobile Detailing Service is an investment that you won't regret.
Here is a shortlist of the top-notch products and services that our company offers:
Automotive detailing services:
1. Hand wash (hand dried)
2. Carpet vacuum
3. Carpet shampoo
4. Seat, leather, and upholstery cleaning
5. Buffing, waxing, and polishing
6. Clay bar waxing
7. Tire and rim wash, wipe and polish
8. Bug removal
9. Glass cleaning
10. Door jams
11. Ceramic coating
Detailing products:
1. Jezcar polishes and sealants
2. Starke compounds, waxes, polishes, and sealants,
3. Ceramic coating
4. Menzerna compound and polishes
5. McGuire wax and ceramic coating
6. Purple power degreaser
7. Simple clean degreaser
8. Chemical Guys ceramic coatings
9. Leather Honey
Our products are quality controlled to make sure they work perfectly for your vehicle. We only source them from the best suppliers in the market. You can be confident that every polishing compound, coating, or detailing tool that we use for your vehicle is the best we can offer. Just tell us what you need, and we'll provide it for you. We are your Clearwater mobile detailing service company, and we can't wait to show you what we've got.
Let's Talk – Free Consultation
Preserve the life and value of your vehicle with Auto Boat Mobile Detailing Service 's high-quality, budget-friendly, and conveniently efficient Clearwater mobile detailing service! Whatever vehicle you have, from large trucks and vans to waterborne boats and yachts, we can bring it to its peak conditioning in terms of aesthetics, cleanliness, sanitation, durability, longevity, and overall quality. Rest assured that we aim to obtain your fullest satisfaction in our work.
If you are interested in our services, just give us a call and tell us the detailing packages you want. Our experts can help you understand the various products and services included in our packages so you can have a better time deciding the best ones for your vehicle. All your inquiries and concerns can be addressed by our personnel. Auto Boat Mobile Detailing Service is your Clearwater mobile detailing service provider, and we look forward to bringing you the best that the detailing industry has to offer.
Call Auto Boat Mobile Detailing Service today at (727) 332-0773 for your Free Consultation with a Clearwater Mobile Detailing Specialist!